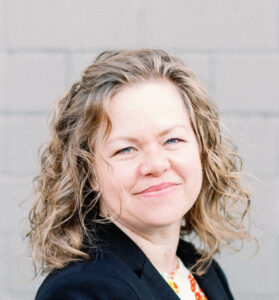 I am a freelance musician and teacher based in Houston, Texas. I am also a wife and mother. Currently, I am working for various chamber music companies as a violinist, singing with the Houston Symphony Chorus, and taking up conducting gigs as they come in. I love to compose in my free time and have a passion for dance.
Several years ago, I received a medical diagnosis that answered a lot of questions but forced me to step away from the violin for a time. I love music and have been re-engaging where and when I can. Part of that re-engagement has included my participation with the Houston Symphony Chorus. It is wonderful to be singing again! The disease I have weakens my lungs so, at the recommendation of my doctors, singing has been a high priority. Performing with this group of musicians is a wonderful experience, and I love the opportunity to sing under the direction of the great conductors they bring in.
I received my BM and MM in Violin Performance from Brigham Young University. My solo debut was at age 7 performing the first movement from Vivaldi's Violin Concerto in A Minor with the Salt Lake Symphony. I have been concertmaster and principal second violinist for several orchestras and have performed throughout the United States, Europe, and parts of Africa on the violin.
I have enjoyed conducting amateur choirs and orchestras and had the privilege of working with the Chopin Conservatory in Mauritius conducting the Women's Choir there.
I have recorded with the LA East Orchestra and other studio orchestras for clients including ESPN, the Today Show, and Non-Stop Music. In Texas, I taught violin lessons for Round Rock ISD and worked as a sub for several symphonies.
I have had the honor of working with some esteemed violinists and pedagogues and must mention them.
My early studies were with talented Suzuki pedagogues including Ronda Cole and James Stern. Later, I learned from several teachers with Eastern European backgrounds, further adding to my understanding of music and violin technique. I studied with Michael Tseitlin, Vesna Stefanovich-Gruppman, and for a short time with Oleg Krysa, all former students of the legendary David Oistrakh. I also had the great opportunity to study with Eugene Gratovich and Igor Gruppman, both former students of the great Jascha Heifetz.
In college, Monte Belknap and Claudine Bigelow were great mentors to me. Monte has a clear and definitive approach to violin technique, and his work with Dorothy DeLay and Kurt Sassmannshaus further highlighted that approach. Claudine Bigelow taught me how to look deeper into scores and the lives of the composers for added meaning to performance.
My formal teacher training has included both Suzuki and Rolland methods. I also incorporate elements of traditional and Kodaly methods. My first teacher trainers were Allen Lieb and Carrie Reuning-Hummel, both of whom studied directly with Suzuki himself and gave me the confidence to begin teaching in earnest. Later, I discovered the Rolland method and have enjoyed learning more about teaching all of the string instruments in a method that coincides beautifully with Alexander Technique. I have also spent some time in Mimi Zweig's course and I appreciate how she incorporates methods from various pedagogical systems in her curriculum.
I am working to engage in music in a meaningful way as I rebuild my physical strength. I am grateful to all those who have helped me get to this point-teachers, medical professionals, and my current teacher and mentor, Nathan Cole. I am excited for what the future holds.